Jimme Huang is the designer of Vienna Prom.
In 2005 Jimme began working in fashion as a designer of jewelry and shoes for Helen's Heart. Alongside his mother, Helen Zheng, he worked tirelessly to learn the different nuances of design and manufacturing. Striving for brilliance in unique color and design was the foundation for what made Helen's Heart what it is today.
In 2010, Helen's Heart retailers began asking Jimme to design a prom line that reveled the beauty and success of the Helen's Heart jewelry line. After planning the gown line for the better part of a year, Jimme spent three weeks on just picking the name. He wanted something that was as unique as his designs, yet youthful and luxurious. After picking the name, Jimme said if he ever was blessed to have a daughter, he would name her Vienna.
Vienna Prom debuted at the Dallas Market Center on August 10, 2011. Vienna was born at 6am that very morning.
Quality, limited distribution and fashion forward design are what makes Vienna Prom special.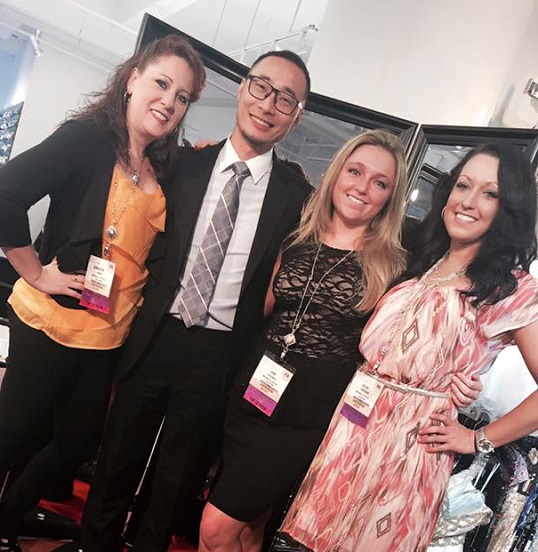 "Vienna is not just another prom dress, but a memento of a special time in a girl's life. Wearing a Vienna gown is a statement to her inner beauty and presence." --Jimme Huang